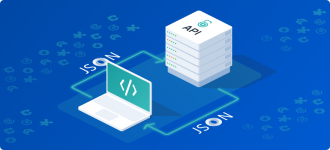 As a leader in the captcha bypass market, we have developed a new version of the API.
This enhancement is designed to simplify interaction with the API and aims to streamline and simplify customer tasks.
Full documentation with sample queries and code is available on
documentation page
.

The
new API
is built on JSON.
JSON is a format for structuring requests that are sent to the recognition server and back through the API.
The new API is easier to integrate and provides a more convenient format for data exchange.
JSON:API is designed to minimize both the number of requests and the amount of data transferred between clients and servers.
Also, the new API adds support for recognizing new types of captchas:
The earlier version
API v1
continues to be stable and supported.
If you do not plan to migrate to the new JSON API, no action is required. We support both versions of the API.
Examples of how the client should send requests and how the server should respond to these requests are collected in
documentation
.
If after reading the documentation you still have questions about the new API, we will be glad to answer and help you:
You can ask a question in any way:
We value feedback and want to make sure the service is perfect for your needs.