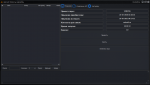 https://2captcha.com/software/qiwi-api-tools---avtoreger-qiwi-koshelkov-i-drugie-instrumenti
A program to simplify work with the QIWI API. The program is designed for detailed customization and mass account management.
Functional:
Multithreading
Nice design
Ability to connect a separate proxy to each account
The ability to receive the balance separately for each account
Easy drag and drop control
Bulk QIWI transfers
Bulk telephone transfers
Support for 4 transfer modes (division between all wallets, percentage of the balance for each wallet, the entire amount to the desired wallet, percentage of the amount)
The ability to take into account when transferring% of the balance
Ability to deduct the commission when transferring funds
Calculation of statistics for each account and also for all accounts at once
Ability to upload to excel
Ability to import via excel
Ability to take into account columns when working with excel
Ability to upload complete information on accounts
The ability to translate information into the language of the program
The ability to receive balance at once from all accounts
The ability to check the API for available functionality
Fullscreen window support
Ability to set a new standard currency for each account
Work with 4 types of currencies (Ruble, Dollar, Euro, Tenge)
Possibility of currency conversion
Support for 2 languages and the ability to translate the program into your language
The ability to verify wallets
Ability to change software design
QIWI wallet account creator with great detail
Customizable output format
Configurable delays
Supports proxies HTTPS / SOCKS4 / SOCKS5 / mobile proxies with changing IP by link
Ability to get API, according to different criteria
Ability to receive QVC
Ability to remove qiwi security settings according to different criteria
Possibility of automatic verification
Ability to configure any captcha recognition service
Implemented by: rucaptcha.com | anti-captcha.com | capmonster.cloud
Ability to customize any SMS receiving service
Ability to register multiple accounts for 1 proxies / for 1 data
Ability to release a nickname and set your own
Ability to issue QIWI - cash register secret and public keys
Ability to issue QIWI - checkout link to widget
Ability to set your own description and name of the QIWI widget - checkout
Ability to manually specify the number and codes
Ability to link your mail
* Automatic search for IMAP / POP3 settings
* Selection of IMAP / POP3 settings if the settings are not on the server
* Customize message parsing
* Ability to specify the sender of the letter
* 3 types of mail binding: manual, cycle, 1 mail = 1 account
* Ability to specify input format
* Ability to remove mail from the list after use
* Configurable brute force mail, in case of errors
and etc.
Notifications in tg
- About profit
- About spending
- Any balance change
Qiwi checker
- Balance check
- Checking 2 types of bans (transfers and account)
- Check for API availability
- Ability to remove API
- Verification of payment confirmation by SMS
- Nick check
- Checking mail
- Detailed tabular log
- Separate saving of accounts with balance
- Detailed setting of input and output lines
- Setting the type of work with a proxy
QIWI API TOOLS has an integrated automatic bypass captcha system
2captcha.com