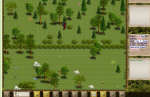 https://2captcha.com/software/quick-buttons-apeharu
This code allows you to use ALL secret functions (automatic browsing, search and extraction of resources) in the "Apeha.ru Assistant" extension.
The code is distributed only with reference to your Character in the game Apeha.ru plus 3 days as a gift for each month if you purchase more than 29 days. When buying from one year or more - 2 months for each year as a gift! After paying for the goods, you will receive a Unique code with which you will be redirected to the quickbuttons.ru website for automatic generation of the Secret code. Also, with this Unique Code, you can contact
quickbuttonsapeha@gmail.com
for manual generation of the Secret Code.
The number of days to buy is calculated from the moment you activate the Unique Code on the quickbuttons.ru website, or from the extension settings when you click on the "Get Code" button. You can activate the Unique Code at any time after purchase. If you change the composition of secret functions when a new version of the extension is released, you can always update the Secret code by re-entering the Unique code in the extension settings, or on the quickbuttons.ru website.
Assistant Apeha.ru has an integrated automatic bypass captcha system
2captcha.com