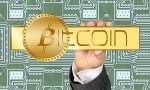 https://2captcha.com/ru/software/avtosborshchik-kriptovalyut-s-7-mi-kranov
Bot Collects cryptocurrency from 7 taps. It is very easy to set it up, as it is now included in the program.
First, you need to register at CoinPot. you must indicate the specified mail address during registration in the first five taps during registration, otherwise the bot will collect cryptocurrency to nowhere.
On the seventh service I have a Refbek 50%. it is charged at the end of each week.
On each of the faucets, after registration, solve the captcha to get the first bonus
The bot solves the captcha Recaptcha v2 on all taps using the RUKAPCHA service for little money. for these taps, a discount has been made on solving the captcha on the rukapche. now the cost for 1000 Recaptcha v2 captchas is 60 rubles
After registration, on all projects, send me all the data that you used when registering for them. After verification, I send you a link to download the bot.
I advise you to remain my referrals, as the bot will be updated in the future.
Auto-assembler has an integrated automatic bypass captcha system
2captcha.com