CAPTCHA automatic solution extensions are essential tools for anyone who has ever encountered these security measures when filling out online forms or registering an account. Different CAPTCHA formats can include entering words or numbers, math operations, visual puzzles, object identification, etc.
While the purpose of CAPTCHAs is to prevent spam from robots, they can be inconvenient for real users, especially for blind and visually impaired people. Even visually impaired users may have difficulty with certain types of CAPTCHAs, as they can be difficult to read.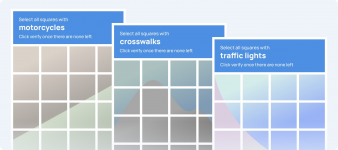 Other types of CAPTCHAs, including Google's reCAPTCHA, can be extremely frustrating for users. For example, reCAPTCHA often requires users to solve several puzzles in a row, as one visual puzzle is not enough. In addition, if the user enters the wrong characters or presses the wrong button, they will need to keep trying until they get the correct result.
In general, any type of CAPTCHA can be frustrating because it not only slows down the process, but it can also be very complicated. In addition, the standard "Confirm you're not a robot" notification can annoy users.
The motivation for creating CAPTCHA bypass extensions is that taking CAPTCHA tests can be quite time consuming and annoying, especially if you have to do it multiple times. This is also a problem for visually impaired people, who may not be physically able to pass the test.
The reCAPTCHA created by Google sometimes requires you to solve several puzzles in a row, which can be very tedious. This can be especially problematic for people with physical and cognitive disabilities, as well as those who use devices or networks that can make it difficult to take the test.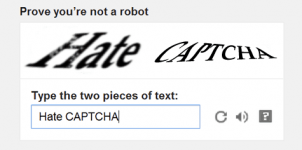 Top best extensions for captcha bypass in automatic mode
In addition, the complexity of CAPTCHA tests can be a great burden on humans, especially those without good vision. At the same time, it can be less problematic for automated systems, since they can use algorithms to solve the tests.
The goal of the project of extensions to bypass captcha is to make the test-solving process easier for people, by providing access to solutions that are already in use by automated systems. Solvers are browser extensions that can automatically solve and bypass CAPTCHA tests on web pages.
A captcha blocker works by solving images on web pages. There are browser add-ons and related services that can be used to solve CAPTCHAs.