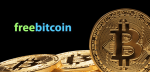 https://2captcha.com/ru/software/bot-dlya-freebitcoin-i-freedogecoin-2016-rabotaet-100
Are you still mining bitcoin?
Now you can get free bitcoins every hour!
How to earn bitcoins?
What is needed for that:
1. Wallet
2. Account on the website
https://freebitco.in
and
https://freedoge.co.in
.
3. Account at
http://rucaptcha.com/
with a positive balance
4. Your computer or a rented VPN if you don't want to race your computer
around the clock and use its resources or any found Dedicated
5. Downloaded bot to collect satoshi every hour.