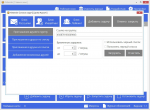 https://2captcha.com/ru/software/fbsender
FbSender
- Program for promotion and promotion on Facebook
Mass mailings, inviting to facebook. Search for target audience in FaceBook. Cheat likes, reposts, subscribers in FaceBook. Automation
group promotion processes.
FbSender functionality
The FBSENDER functionality contains the following options necessary for account promotion: mass mailings, inviting, target audience search, boosting likes, reposts, Facebook subscribers and much more.
Block "Inviting"
Facebook inviting is an effective way to attract your target audience. When you form your community, there are no members in it; to replenish it, you need to invite people. This is how the distribution of invites begins: friends receive invitations and either accept them and become its participants, or reject them.
invite to the group.
Invite friends to a Facebook group or page with one click.
an invitee of possible friends.
Send invitations to the list of possible friends. Promote the page correctly!
friend invite on the list.
Send friend requests to other Facebook users. Become more popular.
friend invite from search.
Add to friends from Facebook search. Promote the page efficiently and quickly!
Search block
Facebook search is used to find the target audience. The program has many functions for finding and working with clients who are interested in your product or service. Find your customer base and work with it!
Search for groups.
Finding groups according to specified criteria. A simple and straightforward algorithm will do everything for you.
Search for group records.
Search for the posts you need by keywords to attract new customers.
Search for users.
Finding users by specified parameters. Engage as much of your target audience as possible!
Search Users from groups
Collect a user base consisting of groups similar to your topic.
Finding friends.
Find friends and people you may know.
Search for Users by likes.
Collect users who liked specific posts.
Search for comments.
Find your potential customers through the comment search.
Search for user records.
The ability to search the content of user records
Block "Mailing"
Bulk mailing is an effective technology for attracting customers and increasing their loyalty. Newsletter is one of the most effective directions in advertising. With its help, you can both inform current and attract future customers.
Newsletter to users in comments.
Draw attention to your product / service by sending out comments. FbSender works - you relax!
Sending users to private messages.
Reach out to users directly by sending them private messages.
Promote your accounts automatically.
Sending to friends in private messages.
Finding users by specified parameters. Engage as much of your target audience as possible!
Mailing to friends on the wall.
All that is required of you is the desired text required for the mailing. Feel the power of advertising in your hands!
Send to friends in comments.
Write more comments, be visible, spending less time on it.
Newsletter mailing.
Now promoting a Facebook group is a matter of a few clicks.
"Like" block
Provides the ability to automatically put likes on the photos of users on the base you have collected. The function allows you to increase traffic to your account without increasing your own subscriptions. Facebook promotion with us is easy and simple!
Liking users from a group
Automated process of putting likes to subscribers of various groups.
Liking users on the list.
Liking of users collected according to the required criteria.
Liking friends.
Like all your friends, reminding of yourself, with one click of a button.
Become more popular.
FbSender has an integrated automatic bypass captcha system
2captcha.com