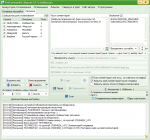 https://2captcha.com/ru/software/firstcommentvk
How does the program work?
The program constantly automatically checks the added communities for new entries in them. As soon as a new post appears in the group, the program sends a comment to it
What is it for?
This is necessary to attract an audience to your community, a VK page with minimal costs. The first comment is always visible to everyone.
Functional:
Supports up to 1000 concurrently monitored communities
Support for a large number of accounts
Proxy
Support for all kinds of attachments (photo / video / audio / audio playlists / documents / articles / wiki pages)
Ability to send both text comments and stickers
Ability to attach a link
Captcha recognition via RuCaptcha / Antigate / RipCaptcha / Cptch.Net
Randomize comment text
Delay before submitting a comment
Answer to the first comment if "pervonah" is taken by another person
Ability to post comments on behalf of the community
The function of putting a like on the posted comment (your comment will be more visible)
The function of putting a like on a new post
Limits for accounts / captchas / communities / blocks
Skipping posts containing links, reposts, or the "Advertisement" tag
Ability to comment only on posts that contain the desired keywords or attachments
Start tracking new posts by timer
FirstCommentVk has an integrated automatic bypass captcha system
2captcha.com