Google Ads has released a new Google Sheets add-on to make it easier for advertisers to create custom reports.
Google noted that importing data from an ad service into Sheets often requires a lot of manual work. The new addition is intended to simplify this process.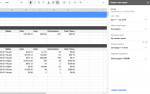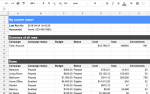 To install the add-on, you need to go to the appropriate section in Google Sheets and select "Google Ads" in the G Suite Marketplace.
The new add-on has already been launched worldwide, but only in English.