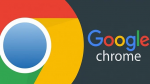 ​
Google released the 87th version of the Chrome browser. It came out on November 17th. This is the last Chrome update in 2020.
According to Google, the November release was the largest in terms of productivity gains in years.
Major changes:
The browser now launches 25% faster, loads pages 7% faster, and does it all with less power and RAM than before.
Chrome 87 prioritizes active tabs, which can cut CPU usage by up to 5x and increase battery life by up to 1.25 hours.
Chrome on Android now loads pages almost instantly, making navigating between them very fast.
Other changes include open tab search and contextual commands in the search bar.
In the future, the developers also plan to add thematic cards to the pages of the new tabs. This will allow users to quickly jump to those resources that they have visited previously, or related to them by topic.