Google has updated the Search Console connector for Data Studio data visualization tool. Now it has data on search queries in Google News.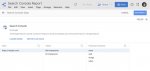 Previously, the Search Console connector could only retrieve data for the Search, Pictures, and Videos tabs.
As a reminder, Google integrated Data Studio with Search Console in February 2017. In September of the same year, the service began operating in Russia.
In October 2020, Data Studio received support for Google Analytics 4 and Google Surveys, and in November Google updated its terms of service to improve the security of customer data.