Google has commented on the global failure of all its services. The reason was "a problem with the internal storage quota," according to an official statement from a company representative.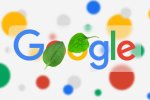 Google also clarified that the problems with access were to services that require authorization. "We apologize to everyone who was affected by the failure. We will conduct a thorough analysis of the situation to prevent a recurrence of the problem in the future, "added a Google spokesman.
Storage quota is the maximum amount of storage memory that can be used. Such quotas exist in order to reasonably allocate the limited content of cloud storage. Google's statement indicates that the restriction on the use of a certain amount of internal storage seems to have been violated for some reason. But under what circumstances, it is not specified.
The crash started with Gmail and then spread to other services: Classroom, Google Drive, Docs, Maps, Meetings, Calendar, YouTube and the like. Users also reported problems with smart home gadgets related to Google Assistant.
Google services have failed, among others, in Poland, Britain, Italy, Spain, France, Belgium, Germany, Denmark, USA. TechCrunch called the incident "an unprecedented failure for the system that accounts for the most traffic and activity on the Internet."
The day before, Reuters and The Washington Post reported, citing sources, about a hacker attack on the Treasury Department and other US government agencies. According to the media, the cyberattack was probably organized by hackers connected with the Russian government. After the large-scale failure of Google, there were suggestions that the incident was connected with cyberattacks, however, the company's statement seems to refute this.