Posted by Jessy Troy is Social Media Sun's managing editor, SMM enthusiast, and multiple blog owner.
The new year is approaching and most people are looking forward to the end of this challenging 2020. They are also preparing for the New Year holidays and making new plans.
Let's welcome the new year with a more efficient website. In this article we will look at what you can do for this.
Optimize and improve your old content
Is your old content not as effective as you'd like? We bet that most readers admit to themselves: "I wish my content was more effective."
This is where TextOptimizer comes into play. Enter the URL of your page and your target search query in it - the tool will determine if you are doing good optimization for search intent and will tell you how to improve it: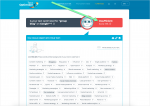 He will then suggest changes, alternatives, and ideas for content that you can analyze. It's hard to count how many great content ideas we found in it, and how much our targeting strategy has improved. The tool also helped us save budget by offering marketing strategies with lower CPC.
Why don't you try reorienting your old content as you work with it? Sounds scary? You can rework your content and create different types of content from the same source - for example, make a video from a script that was previously a blog post.
Creating new content from an existing article will help generate new links and fresh social media reposts. For example, you can easily turn your old content into video using Renderforest: just copy and paste the text you want and the tool will automatically generate a video: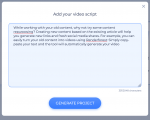 Plus, you can render your content using tools like Venngage and the like.
Make your site accessible
Did you know that one in four adults in the United States has some type of disability? If you work in this market, then this is a quarter of your target audience. In other countries, this figure may be even higher.
These are people with various characteristics: visual impairment, mental retardation, acquired craniocerebral trauma, physical disabilities, etc. Any of these users may have trouble viewing your pages due to poor color contrast or navigating menus that do not support keyboard shortcuts.
Now imagine that your site is designed in such a way that these people cannot use its interactive elements or even find and click links.
These problems can be solved in different ways. For example, you can try to fix everything yourself or use a solution called accessiBe, which will automatically make your site fully accessible. The first option is free, but can be time-consuming and difficult. The second option will cost you about $ 40 per month.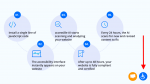 Use remarketing
If your site has been successfully generating traffic for several years, then now may be the right time to use this data for other purposes. This is where Facebook remarketing comes into play.
Targeting ad campaigns is very important in the digital environment. The Harvard Business Review conducted a study and found that brands using targeted personalized advertising based on the activity of each user on the site increased their conversion rate by 38%. Nearly 60% of customers surveyed by Salesforce reported that personal touch was the reason for choosing one brand over another.
Let's take an example. Starbucks has always excelled at personalizing marketing, especially when it comes to mobile integration. When the company launched its new app, it had two distinctive features. One of them is the ability to order drinks online, and this channel now accounts for 22% of their sales in the United States. The second is collecting information about purchase history and demographic data in order to develop special offers through your own loyalty program.
It was simple, efficient and 100% in line with customer expectations. Sometimes personalized marketing comes down to very simple things: ask yourself how you can collect more data and use it to your advantage, as well as in the interests of your users.
If you want to start a remarketing campaign, use the Facebook ad platform. Other than that, you should definitely have a successful social media campaign. Ideally, one that fits well with your overall content strategy, but doesn't dominate it.
Remember, social media is a tool for interaction and discussion, not just for posting links to your latest video. Find the right balance.
For website remarketing, use the Finteza retargeting tool - it allows you to set up individual campaigns based on the behavior history of each individual user (visited pages, downloaded guides, etc.)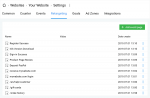 We hope this article has provided you with fresh ideas on how to improve the performance of your site. Good luck!