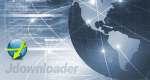 https://2captcha.com/software/jdownloader-plugin
JDownloader is a
direct download manager
that supports the most popular file sharing services. By copying the URL containing the files you want to download, the program will just add them automatically to its download list thanks to the link grabber feature. This software is
100% free
and Open Source.
JDownloader
is the best direct download manager for Windows, and it's
totally free
.
Once you install JDownloader, you won't waste your time whenever downloading files from hosting sites like Rapidshare, Zippyshare, Mega and other
alternatives to Megaupload
, and it's also possible to resume a download task any time you want. JDownloader will take care of everything related to your downloads, from the beginning till the end.
This means that there is no need neither to download each link separately nor to be aware of any countdown or waiting time, so you will be able to take full advantage of some of
the best direct download services
(even with a Premium Account if you have one).
Download faster with JDownloader
JDownloader will speed up your downloads in two different ways: on the one hand, it works as a
download management tool
, trying to use the maximum amount of available bandwidth of your Internet connection. On the other hand, JDownloader won't waste any second as soon as one link hosted on a single server is fully downloaded, it stars with the next one automatically.
This way, it's like you're always staying in front of your computer, always attentive to the completion of a single download and totally ready to get on with the next one.
JDownloader is easy to use
JDownloader is very easy to use, so even an inexperienced user can get to handle it in a few minutes. Broadly speaking, all we have to do to download files with JDownloader is
simply copy the link
of the file we want to download and this program will detect it instantly, starting the task in a few seconds.
Low resource usage
JDownloader is a
free open-source program written in Java
, so it barely uses any of the resources of a PC and is a very light and versatile software. This way, you'll never waist the power of your computer and you will be able to use it simultaneously with any other tool and without slowing down.
Finally, the management of user accounts (both free and premium) on the most popular free hosting sites gets easier than ever, with full support for downloading multiple files at once.
JDownloader has an integrated automatic bypass captcha system
2captcha.com