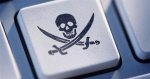 Updates to Google's core algorithm, launched in 2020, resulted in a drop in search traffic to pirate sites. This is evidenced by data from a joint report by TorrentFreak and MUSO.
Between December 2019 and November 2020, pirate sites lost about a third of their search traffic.
Traffic started showing a downward trend in January 2020. In March, when the COVID-19 pandemic broke, there was a short spike, and a free fall began in May.
According to TorrentFreak, these dates are not accidental. They coincide with the first two updates to Google's core algorithm in 2020: the January 2020 Core Update, which launched on January 13, and the May 2020 Core Update, which began rolling out on May 4.
The last update to the core algorithm was released in December, but it is too early to judge how it affected the traffic of pirate sites.
While the January update had a modest impact on the traffic of these resources, the May update did much more damage, dropping search traffic by 20% this month alone.
The report also notes that the data from TorrentFreak and MUSO are consistent with data from one of the largest torrent sites on the Internet, which wished to remain anonymous. This site has reported a 35% drop in traffic from Google over the past year.
As for Runet, Yandex remains the main source of traffic for pirated resources in this segment. As of November, its market share was 90%.