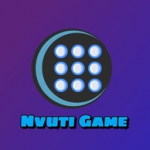 https://2captcha.com/ru/software/randomnvutigame
RandomNvutiGame
- a program that simulates user actions in the NvutiGame lottery
This program (RandomNvutiGame) is NOT a guarantee of earnings and is developed EXCLUSIVELY for entertainment purposes !!!
WHAT IS NVUTI?
Instant games service, where you specify the chance of winning yourself.
- Cash bonus upon registration
- Fast payouts without commissions and other fees
- Check any game for fairness
- Earn extra money on referrals
This lottery does NOT guarantee 100% profitability,
program developers strongly advise
attract ONLY those funds that you are not afraid to lose.
https://nvuti.game/
- link for registration on NVUTI
(by registering on it you support the developers)
http://rucaptcha.com/
- referral link for registration on rucaptcha
(by registering on it you support the developers)
rucaptcha - the service is used in the program to automatically pass captcha.
Advice:
1. At startup, turn on the browser display, and DO NOT turn it off until the captcha passes.
If you see that the captcha has closed unconfirmed, then restart the program.
Usually a captcha is closed unconfirmed if the process of solving it takes too long.
2. If a window with captcha pictures is displayed, but it does not come to your decision (or it is not solved, with auto-solving enabled), then restart the program.
RandomNvutiGame has an integrated automatic bypass captcha system
2captcha.com