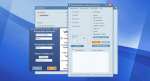 https://2captcha.com/ru/software/sbot-turboliker-for-vkcom
Sbot turboliker for Vk.com is a program for automating actions on the turboliker.ru (turboliker) service with tasks for the Vkontakte social network. People call it a bot. Works without a browser, you can launch it, minimize it and go about your business. You are not banned for using our programs on services. This program will help you perform tasks at the service much more efficiently. An intuitive interface, a lot of useful functions, minimum requirements on your part - all this is included in our programs.
Functional:
Registration of accounts on turboliker.ru
Completing tasks: Like, join a group, add to friends, repost.
Work through socks 4 / socks 5 proxy.
Antigate.com module.
Manual captcha input.
Sound notification when captcha appears.
Black list of tasks.
Unique Job sorting function.
The function of limiting the number of tasks.
The function of performing tasks at their cost.
The function of Restarting the program after a certain time and a certain number of actions (by typing the N-th number of points or by completing the N-th number of tasks).
Random delay time.
Statistics: Balance, number of completed tasks, etc.
Saving the entered data / parameters.
Minimize to tray.
The ability to open in multiple windows.
Automatic update.
Stopping the program when the Internet is cut off and resuming work when the Internet appears
Other.
Test period:
When you start, you are given the opportunity to try the program for free. After completing any 200 tasks, the program will ask you to purchase a premium for further work.
Sbot turboliker for Vk.com has an integrated automatic bypass captcha system
2captcha.com