The Screaming Frog team announced the update of SEO Spider to version 14.0. Major changes include dark mode, data export to Google Sheets, and retrieval and storage of HTTP headers and cookies.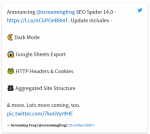 Dark mode
To enable this mode, you need to click Config> User Interface> Theme> Dark.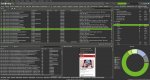 As you can see in the screenshot above, the developers have also improved other style and diagram elements.
Exporting data to Google Sheets
Another innovation is the ability to export data to Google Sheets: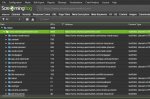 New configuration options
The developers also added two new configuration parameters: "Ignore Non-Indexable URLs for On-Page Filters" (ignore non-indexable URLs for filters on the page) and "Ignore Paginated URLs for Duplicate Filters" (ignore paginated URLs for repeating filters).
Both are enabled by default when going to Config> Spider> Advanced and mean that non-indexed pages will not be flagged in the on-page filters for titles, meta descriptions, and titles.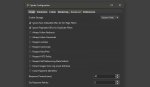 All other changes in the new version of SEO Spider can be found on the
Screaming Frog blog
.