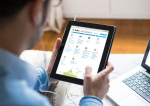 https://2captcha.com/ru/software/sellavi
Seored (St. Petersburg) recommends using a universal ad promotion program - SellAvi. Its goal is to automate the process of working with goods / ads on the avito.ru website. The product expands the capabilities of the avito website and takes the work with ads to a new level. SeoRED analytics confirms that the average monthly income from an online store is up to 40%. Automatic download, upload, activation, deletion, work with phones, smart mailing - all these tools are available 24 hours for new Sellavi users!
1. Automatic loading of ads on Avito.ru. We reduce the time spent on filling out forms. All products on the site in one evening! More products - more calls!
2. Fast parsing of the store. Need to quickly deal with your competitors? Copy SEO texts to increase store views and bring it to the top of the search avito!
3. Monitoring ads. Do you endlessly need to activate old ads? Now Sellavi will do it for you at the time of day and night you set!
4. Parsing of phone numbers of avito numbers and contacts of organizations, collection of the phone base by categories and regions.
SellAvi has an integrated automatic bypass captcha system
2captcha.com