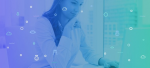 https://2captcha.com/ru/software/send24
The chrome extension Send24 is designed to automate chat and mailing on international dating sites. Including sites requiring captcha solutions. Such as romancecompass.com and j4l.com.
How do I install the plugin?
The application is designed for Windows and MacOS platforms for Google Chrome and Chrome-like browsers.
To install, go to the "Programs" section and click on Instalation.png next to the application you are interested in. You will be taken to the chrome webstore. Click on the install and confirm it. The extension has now been added to your browser.
You can read more about the extension and its configuration, functions for each of the currently available sites below in the topics specially designated for the application you are interested in.
Note:
The application was developed for several sites at once. If you have already installed any bot with the exception of "SvadbaChat Sender24 Certified" and want to use our product on other available sites, then additional installation is not required.
How to start a mailing list from several profiles on one computer
Go to your browser settings.
From the Users menu, select Other Users.
In the window that opens, click on "Add user". Enter any username and icon for the shortcut on the desktop that is convenient for you.
This way you can create any number of Chrome profiles. Each profile created has its own history, extensions, and so on. It is very important to note that the Send24 extension must be installed separately for each profile.
How to clear browser cache and cookies?
How do I clear my browser cache and cookies?
Press the key combination Ctrl + H or go to the "History" menu in your browser.
On the "History" page, click on "Clear history." In the pop-up window, select "Advanced." In the "Time range" menu, check "All time." Below you can define the cleaning options. Check the box next to "Cookies and other site data" and "Image and other files saved in the cache."
Click "Delete Data"
Note: Data cleansing will remove your blacklists, writers lists, email subject lines and more. Before cleaning it is recommended to save all this in a text document on your device.
Send24 has an integrated automatic bypass captcha system
2captcha.com