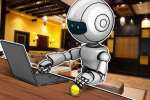 1. Faucet Collector
https://2captcha.com/software/faucet-collector
Faucet Collector claims free money for you. The bot automatically visits many websites and solves all kinds of faucets. Lots of high paying faucets are supported including those that pay directly into your own wallet.
The bot will claim these cryptocurrency coins automatically for you and you can customize a lot on how the bot should collect.
Faucet Collector has a large community that is adding faucet scripts to the bot.
2. CoinCollector V3
https://2captcha.com/software/coincollector-v2
ePay Section - 8 of the sites listed at ePay.info (+ 10 Faucetbox faucets)
Xapo Section - 11 reliable sites that pay strait to a Xapo wallet (+ 7 Faucetbox faucets)
FaucetBox (Dogecoin) - 18 reliable sites that pay through Faucetbox
FaucetBox (Bitcoin) - 18 reliable sites that pay through Faucetbox
Faucetbox - You do not need to create an account, this is done automatically and you can check your earnings using the following link :
https://faucetbox.com/en/check/
*your bitcoin OR dogecoin address*
Auto login (If site requires)
Now 72 bots
New design
CPU/Net etc usage stats
Balance check section
Audio On/Off (Bots audio ONLY)
Thread Control (1-18)
Run ALL sections from 1 screen
Total claimed during session (reset on next bot load)
New Settings panel
Proxy Support
2Captcha implemented
Manual Captcha WITH Refresh (Only works with 1 thread *Beta)
Save settings for next bot load
Re-coded a ton of the bot
Bot now lightweight to save memory usage
Added longer timeouts
Auto refresh bot memory every 10 mins
Save login details via "Settings" menu
Retry if failed login
Use captcha services for login if selected or manual if not
- 2Captcha
- Deathbycaptcha
- Decaptcha
- Bypass Captcha
- GSA Captcha Breaker
- Captcha Sniper
* IMPORTANT*
Other cpatcha services can be used by using either Captcha Sniper or GSA Captcha Breaker as a tunnel
(So if the captcha service you want to use is not supported by my bot then you can run one of the above software's and use any of the captcha services listed as backup within CS or GSA settings)
3. Freedoge.co.in roller
https://2captcha.com/software/freedogecoin-roller
1. Download here:
http://cur.lv/m1elh
2. Download iMacros:
https://addons.mozilla.org/en-US/firefox/addon/imacros-for-firefox/
3. Open iMacros within firefox > Manage > Settings > Folder
4. Paste into Directory
5. Manage "Settings", Refresh macro list
6. Edit Macro
- Change drive letter to desired
- Change api key
7. Run macro and create an account
8. Enjoy