1. Top Site Voter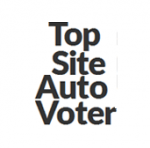 https://2captcha.com/software/top-site-voter
Votes on top sites, updated continuously
Multi Threaded
Auto vote on GameTopSites.com
Auto vote on GameSites200.com
Auto vote on XtremeTop100.com
Auto vote on Minecraftservers.org
Auto vote on MMOServer.pro
Auto vote on TekkitServerList.com
Auto vote on MMOServer.pro
Auto vote on RPG-Paradize.com
Auto vote on Top100Arena.com
Auto vote on Runelocus.com
Auto vote on Minecraft-server-list.org
Auto vote on Minecraft-server-list.com
Auto vote on minecraft-index.com
Auto vote on RSPS-list.com
Auto vote on TopG.org
Auto vote on TopMorpg.com
Custom Post Back option see this link
Custom logs to see, and be able to export them
All delays can be randomized see this link
Proxy support (http, socks, private proxys, proxyrental, hma hidemyass.com supported)
Set your Referring Domain
8 Captcha Cracking Services Supported (bypass captcha, decaptcher, deathbycaptcha,captcha sniper, bypassconfident, 2captcha.com for new google captcha, bypassct.com, humanresolvers.com)
New google recaptcha solving via 2captcha or deathbycaptcha
Clears cookies and cache, flash cookies, and tracks on each vote
UNDETECTABLE
Minimum Requirements
2. DVT Voter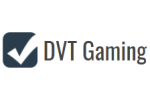 https://2captcha.com/software/dvt-voter
DVT Gaming is a premier Top Sites Voting service. With 2 years in the Service, DVT Gaming has become one of the Top Voters in the market. We have created a system that is both incredibly fast and very effecient. We offer an outstanding low prices, a 24/7 Supprot Team, Simply we help you get your game on TOP.
-- > Supported Top-Sites < --
1-XtremeTop100.com
2-Openwow.com
3-Gtop100.com
4-Topg.org
5-Wowstatus.net
6-Top100arena.com
7-Topservers200.com
8-Rsps-list.com
9-Rsps100.com
10-Metin2pserver.info
11-Top-pserver.com
3. Bot Vote Services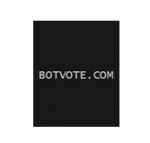 https://2captcha.com/software/bot-vote-services
botvote.com - bot vote services - Stealth and easy
We offer you the possibility to get the best possible rank for your products / website / game server
You won't have to worry about proxy, captcha or anything else, we handle that for you.
After registration, you will have access to your dashboard, you will have to buy he desired number of votes to get started then choose among the various sites proposed, enter the link of your server and choose among the various settings proposed.
Bot vote on xtremetop100.com
Bot vote on gtop100.com
Bot vote on topg.org
Bot vote on strawpoll.me
Bot vote on rpg-paradize.com
Bot vote on serveurs-minecraft.org
Bot vote on arena-top100.com
Bot vote on serveur-prive.net
...
and more to come !