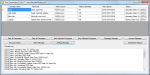 https://2captcha.com/software/tube-dominator
FULLY AUTOMATED
CREATE, SCRAPE, MODIFY, UPLOAD, RELAX.
The Single Best Tool For Adult MarketingTube Dominator allows full automation of adult video marketing campaigns on 15 adult tube sites.
Automatic Account CreatorTube Dominator supports automatic account creation including captcha solving & email verification.
Video Scraper & RipperScrape videos from any supported site using keywords, custom URL lists, upload from HD & even sort content using search filters & keyword blacklists!
Video Modifier For Promotional ContentTube Dominator supports a unique system allowing automatic intro/outro appending at near instant speeds. Custom FFMPEG commands can be added to each campaign & a list of commonly used commands is available in the wiki.
Fully Automated Video UploaderTurn each single video into 15 videos by allowing Tube Dominator to automatically upload your content to all supported sites.
Tube Dominator has an integrated automatic bypass captcha system
2captcha.com