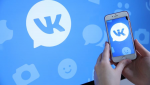 https://2captcha.com/ru/software/vgolose---programma-dlya-zarabotka-golosov-vkontakte
Vgolose - program for earning Vkontakte votes.
Features:
Full automation of work.
Automatic account replacement.
Simultaneous operation of the program on all services.
The program works 24/7.
Resume and repeat the program when the Internet connection is interrupted.
Completing all possible tasks on services.
The ability to register accounts using Affiliate links.
Automatic updates of tasks that come from services.
Possibility of automatic draining of points into Voices / Own tasks.
Automatic replacement of accounts after the time you set.
Automatic replacement of accounts after a certain achievement of points on the service.
Automatic draining of points for tasks or votes.
Support for services for solving captcha (Antigate, Rucaptha).
HTTP (S) proxy support
Constant release of program updates.
Any of your requirements can be entered into the program free of charge.
Vgolose has an integrated automatic bypass captcha system
2captcha.com