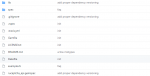 Captcha recognition for all popular services rucaptcha.com, 2captcha.com.
Peculiarities
Suitable for all captcha recognition services that work according to common standards
Ease of customization
Recognition both by the path to the file and by the link
Installation
The preferred way to install this extension is via composer.
Or run
php composer.phar require --prefer-dist jumper423 / yii2-captcha "*"
or add
"jumper423 / yii2-captchar": "*"
to your composer.json file.
Configuration
Code:
'components' => [
    'captcha' => [
        'class' => 'jumper423 \ Captcha',
        'pathTmp' => '@ app / captcha',
        'apiKey' => '42eab4119020dbc729f657fef270r546',
    ],
],
Usage
Simple example of use:
Code:
$ path = 'path / to / captcha.png';
if (\ Yii :: $ app-> captcha-> run ($ path)) {
    $ captcha = \ Yii :: $ app-> captcha-> result ();
} else {
    throw new Exception (\ Yii :: $ app-> captcha-> error ());
}
It can also be used if you only have a link to a captcha, but for this method you should specify the path in the configuration for saving captchas (pathTmp):
Code:
$ url = 'https://vk.com/captcha.php?sid=698254154192&s=1';
if (\ Yii :: $ app-> captcha-> run ($ url)) {
    $ captcha = \ Yii :: $ app-> captcha-> result ();
} else {
    throw new Exception (\ Yii :: $ app-> captcha-> error ());
}
Documentation
https://github.com/jumper423/yii2-captcha